WEBAPP INTEGRATED CHINESE 3 EDUCATOR 6 MO 4e
$111.99
Educators can request a trial of' Integrated Chinese' Volume 3′ on the ChengTsui Web App' here.
Integrated Chinese is available as a fully integrated online course on our digital learning platform, the ChengTsui Web App'"¢. Students can access interactive versions of the textbook and workbook, complete with streaming audio, streaming video, note-taking tools, a printable character workbook, and more.
In the Web App, teachers can access all of the materials included in the teacher'€™s resources. Rostering and assignment creation tools make it easy to manage and give homework to multiple classes, and the workbook's autograding feature saves teachers time and energy. The result is a fun and effective digital teaching and learning experience for everyone.' 
The Integrated Chinese Web App Edition is available in the five subscription levels below: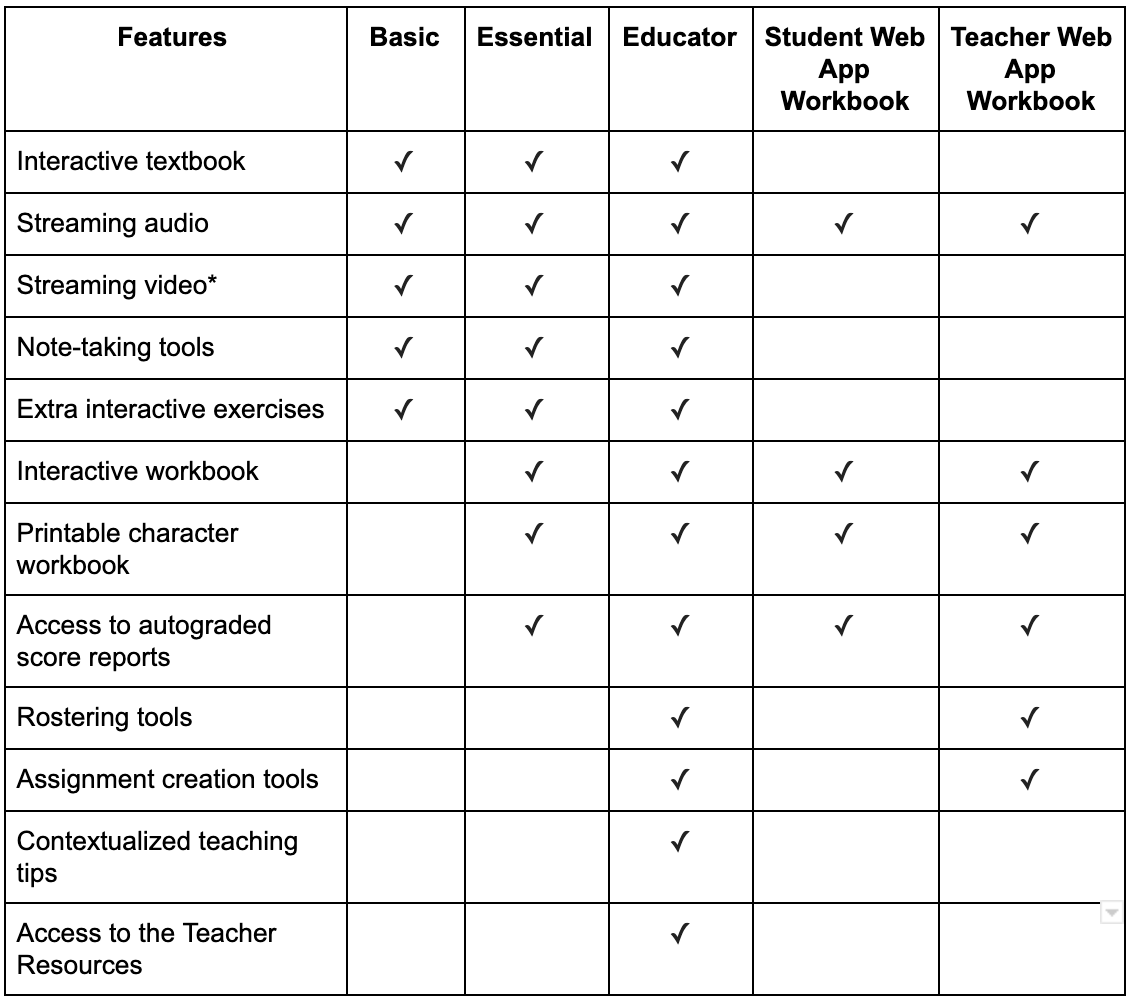 Please note that Student and Teacher Web App Workbooks are only available as 1-year subscriptions and are non-transferrable between students.
To view the ChengTsui Web App'"¢ system requirements, click' here.'